We don't like to brag, but here's coaching stuff you should probably know
2 Collegiate National Titles, 8 Collegiate Conference Championships, 6 Collegiate Coaching Awards, 2 Challenger Singles Titles, 20+ Challenger Doubles Titles, worked with 3 former ITF Top Ten juniors & 2 NCAA #1s (singles and doubles both), Top 100 ATP Singles Players, Top 20 ATP Doubles Players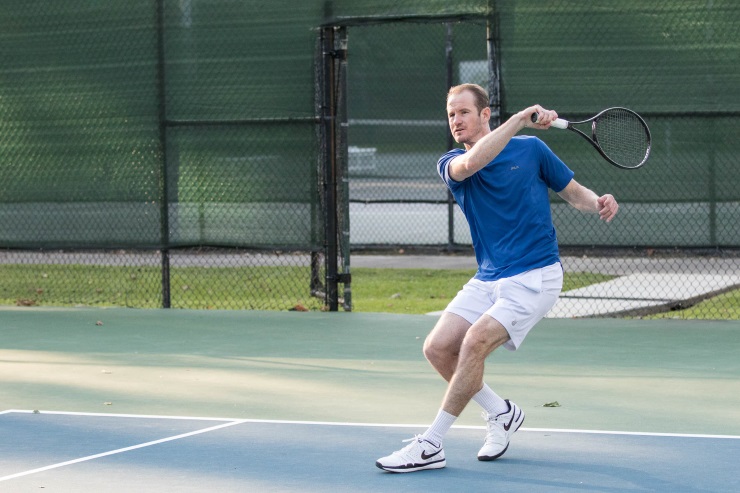 Glen Hill
I was going to be an engineer. Don't get me wrong – growing up as an elite junior and playing ITF tournaments, I'd thought about playing professional tennis. But I'd split my attention too much – school & martial arts had taken a chunk of my time that probably needed to be spent on the court. By the time I went to Japan to study for a year in college, I packed my racquets as an afterthought.
A year later I was playing college tennis on a scholarship in the USA. I studied Physics (who doesn't?) and went on to do a Masters in Materials Science Engineering. By the time I graduated, my passion for academic science had burned out. It took me almost 3 years, and a chunk of time playing Futures tournaments to realize that my whole life had been preparing me to be a coach.
I've always had a deep love of the tactical side of tennis. Neuroscience and brain performance are the things I read about in bed at night. And the physical side of things… well, growing up as an athlete surrounded by athletes, you learn a thing or two.
I'm still an engineer at heart, and engineering is in essence problem solving. That's what I truly enjoy. When I work with a player, I see an opportunity to create something – to build. Instead of inventing new materials to meet technological needs, I engineer strokes and tactics for individual people. This is why I take such a holistic approach to tennis, and I've worked so hard to educate myself on every aspect of the sport. I hate the idea of a problem in tennis I can't find a solution to. That means being on the cutting edge – working on the next evolution of the game. That's what I want to share with people.
Jacob Meyer
You'd think that an ATP coach would have learned the game as a child. I came to tennis later than most – I was just entering high school and I loved the sport from the start. This was a problem of sorts. I was always a huge nerd – I didn't want to become a practicing attorney, I wanted to be a law professor. After college, I was on track to study for a law degree concurrently with a PhD in Philosophy. Tennis presented a very different life path.
The classic story would be that when I got cancer, everything became clear – that I realized what I really wanted to do with my life. The truth was I always knew. Cancer essentially gave me the excuse to do it. Tennis is what makes me feel energized and fulfilled. I still got the degree in Philosophy, but you're never too old to practice philosophy.
Philosophy teaches extreme thoroughness and critical thinking, and that permeates my approach to tennis. You can take each piece of the game and examine it, challenge it, deconstruct it. This examination is a fundamental part of how I teach, learn, and grow. Assume nothing. Question everything. Know the reasons.
I did graduate work in biomechanics and competed everywhere I could. I'm not the best player, but my improvement is second to none. I can hit with guys on the pro tour just fine, and analyze their biomechanics while I do it! I still love to play, I'll always love to play. Most of us will.
Helping people reach their potential on the court is exciting to me. It's fulfilling in a deep and meaningful way. Guiding a player to learn new skills is just plain magical. It's time to make some large-scale magic happen!